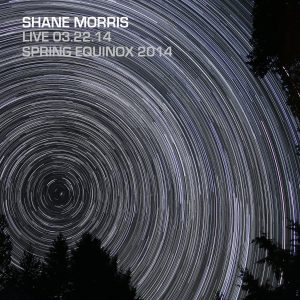 Live 03.22.14 Spring Equinox 2014
Independent Release 2014 – Download Only
Recorded Live March 22, 2014 for the "Mars" March Equinox Streaming Festival at Electro-Music.com. This set is a study in ambient trance with dark drones and stereoscopic delays, which progress to a Native American style flute solo and closes in a tribal drumming exploration based around afro-Cuban rhythms.
The sound on this recording is exactly the sound of the live performance with no editing or overdubs.
Review: A 30 minute journey of Diverse narrative. Very nice. – Brian Bourassa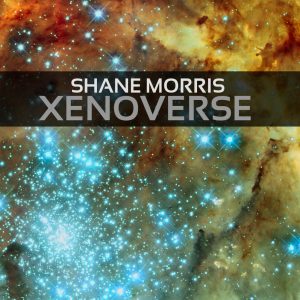 XENOVERSE
Independently Released 2013 – Download Only
Xenoverse is the final release in the "Verses" trilogy. Like it's two predecessors in the series, Xenoverse is composed entirely of live performances from 2009 to 2012 from my former net radio program, Atmosphera on electro-music.com.
Sounds span a gamut of ambient, dark ambient, electronic, drone, and experimental musics within three tracks running about 55 minutes.
Review: One of those albums that makes you think 'how can you even create these sounds on a machine, let alone weave them all together so well ?'. Its the kind of composition that keeps me in awe of ambient artists.  Richard Almasi
 OMNIVERSE
 Released Independently 2013 – Download Only
 The Omniverse Theory postulates matter is composed of electrons and positrons and the omniverse is composed of opposite polarity universes where electrons in one polarity universe have the same polarity as positrons in the other.
Omniverse is part two of my Verses Live Trilogy series. Culled entirely from live performances, Omniverse extends the spatial journey that was started in Multiverse, which brings together elements of many genres including electronic, ambient, and world musics. Recorded from 2009 to 2012 on my former net radio program, "Atmosphera" on electro-music.com and mixed in September of 2012.
Review: A hypnotic synthesis of earthy tribal ambient and otherworldly space ambient. – Richard Almasi
 
MULTIVERSE
 Released Independently 2012 – Download Only
 A Multiverse is multiple possible universes comprising everything that exists and can exist. The Multiverse contains all possibilities and all manifestations of those possibilities. Inside the Multiverse, all things are relative; all things are subjective.
Culled entirely from live performances, Multiverse is first in the Verses Trilogy series. Recorded from 2009 to 2012 on my former net radio program, "Atmosphera" on electro-music.com radio and mixed in September of 2012.
 Review: Contrast and complexity characterizes this album. From the familiar to the unfamiliar, the music lives up to its title. – Richard Almasi
Approaching Singularity

Independent Release – Download Only
Recorded Live on stillstream.com on April Fools Day 2011 (04.01.11) on the dark ambient experimental net radio program Sadayatana.
Approaching Singularity is a instrumental concept album based on the hypothesis of technological singularity purposed by I.J.Good and Vernor Vinge. As the world progresses, it seems inevitable that at some point, if we do not destroy overselves, for better or for worse, this singularity will occur. This is an album inspired by these concepts and the potential outcome it purposes for the future of the human species.
Originally released at Buddhist on Fire net label buddhistonfire.com
Reviews: Mystified – These are some amazing tracks– smart, somewhat abstract, and full of great sounds. The composition is such that it hardly "seems" live, and is a testament to the artist's skills.

Vuzh Music Blog – Burbling, skittering insect music. Sounds like a tape being 'eaten' again and again. Quite good, yeah.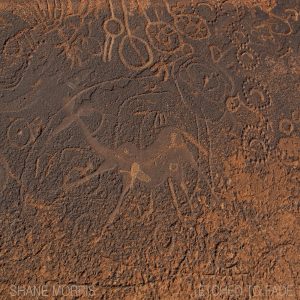 ETCHED TO FADE
Released Independently 2011 – Download Only
Inspired by a particularly philosophical dream in which a nebulous figure explained that all of life's ambitions, desires, hardships, and triumphs, are ultimately like a decaying petroglyph from an ancient time were memories and events are etched into stone and slowly fade away both physically and culturally with the erosion of time.
Etched to Fade was an improvised live performance by Shane Morris on April 8, 2011 and originally streamed on the internet at electro-music.com.
Just a two days before this performance, Douglas JP Lee, aka Lily Pond Orchestra, unexpectedly passed away. These three pieces are dedicated in memoriam to Douglas JP Lee.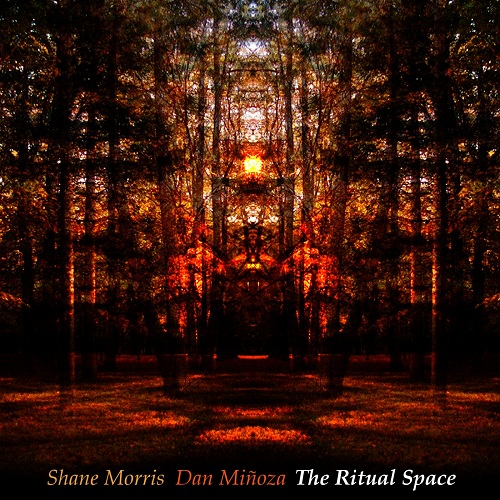 SHANE MORRIS & DAN MINOZA – THE RITUAL SPACE
Released Independently 2010 – Download Only

Recorded live at the Kansas City Electro-Music Festival in 2010. Dan Minoza and Shane Morris just met in person a few hours before this set was played. This all improvisational set of music gelled so well that it deserved the ears of a wider audience in recorded form.
Earth Mantra net label kindly released "The Ritual Space" under Creative Commons 3.0 license.
Set the Penfield Mood Organ for Aware
Released Independently 2011 – Download Only
Live recorded streaming performance from 2011 on Atmosphera, former radio show of Shane Morris at electro-music.com. Originally a 2+ hour continuous set, it has been reduced to 3 separate tracks of the highlights of the original recording. Though the instruments and patches were prepared beforehand, this was an all improvised set.
The Penfield Mood Organ, for which this music was inspired, is a fictitious machine based in Philip K. Dick's book, "Do Androids Dream of Electric Sheep", of which the film "Blade Runner" was inspired from and based on. In the book, the mood organ functions to alter the unwanted mood of the listener to a desired mood. The device has options for the basic range of human moods and emotions at the disposal of the listener. The machine works like and is often compared to a drug, though it is all accomplished naturally through the use of sounds and tones.
"Set the Penfield Mood Organ for Aware" is Shane's version of the possibilities of what this machine might have sounded like. It is also an album of serene relaxation and cognitive stimulation. Let the binaural beats pulse through your brain. Set the Penfield Mood Organ for Aware.
Review by Rick McLean: There's a feeling of delicate and fragile beauty here, a real sensuality that works very effectively in inspiring an emotional response.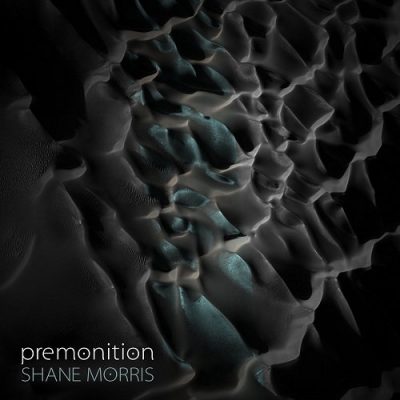 Premonition
Independent Release 2010 – Download Only
Originally released at Earth Mantra net label in 2010, "Premonition" is a live set from March 25, 2010 from my former streaming radio program, "Atmosphera" hosted at
electro-music.com
. This long-form dark ambient set sounds exactly as it was performed live. There are no over-dubs or editing.
There are a number of acoustic and electronic percussion instruments, analog and digital synths, and processed prepared vibraphone. Though I had an idea of the direction I wanted to explore, all the music in this set is improvised.
The name and mood of the album comes from my own experiences with premonitions, which have been occurring frequently with me for a number of years. I have found this not to be unique to me, but something that everyone has the ability to do if you listen
.
Review: Premonition is a long-form "dark" ambient live improvised work. It meanders in the shadows where mystic thoughts tend to linger.. It does not lurk behind you waiting for the most opportune time to spook you, but rather confronts you head-on, pushing you in the sludge, through the shadow-land where mystical realizations come to pass. – Brian Bourassa
Shane Morris & Kevin Haller – Live at City Skies 2011
Released Ethereal Live 2011 – Download Only
Recorded live in May of 2011 in Atlanta, GA. USA during the electronic music festival City Skies.
An improvisational set between Shane Morris and Kevin Haller who had never played live together before. Dark ambient waves collide with electronica and experimental sounds for this Creative Commons 3.0 release.
Lainhart, Weinstock, Creek, & Morris – Live 2010
Released Ethereal Live 2010 – Download Only
These four musicians meet in Huguenot, NY on September 11, 2010 to play a short set at the experimental electronic music festival,
Electro-Music 2010.
This single long form track of 25 minutes and 42 seconds was performed without any rehearsals or discussions of the music and was completely improvised by the musicians, which mostly had never played together before.
Ephemeral Live
Released EdP 2009 – Download Only
Morris' first solo performance at Electro-music festival in Bristol, TN in 2009 is also his first album to be released into the ambient foray.
Heavy electronic and "Berlin-School" style sequencing intermixed with deep ambient drone can be heard in this near 30 minute set.