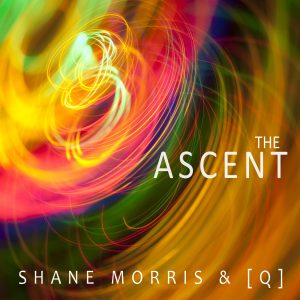 THE ASCENT – SHANE MORRIS & [Q]
Released Independently 2016 – Download Only
"The Ascent" is a sequel to "The Descent" (2011) by Shane Morris and [Q] which continues the exploration of abstract electronicism and experimental chaos systems, inspired by the writings of Charles Darwin.
The album was originally composed in 2012, but has gone through many revisions until the final release.
"The Ascent" is partially posthumous. [Q] past away near the final stages of the album in 2012.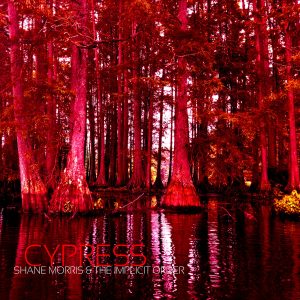 Cypress – Shane Morris & The Implicit Order
Released Independently 2015 – Download Only
Cypress is a Southern Noir journey in sound that is a loosely based concept album about a personal and spiritual struggle situated within a cypress swamp, commonly found in the southeastern region of the United States. The sonic story of Cypress reflects a common sequence in humanity of loss, hope , and redemption. Beyond that basic premise, the song titles suggest an abstract outline of the story, as your mind's eye fills in the details.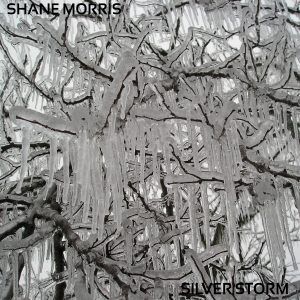 SILVER STORM
Released Independently 2015 – Download Only
Silver Storm is three compositions of light atmospheric ambient works which ebb and flow in a spiral motion reflecting the surreal landscape and timeless solitude I experienced in a crippling ice storm in the winter of 2009.
At home with my dog "Siskiyou", in the woods along the White River in Arkansas, I watched as a subtle but continual rain slowly froze everything. Limbs of trees began to break from the accumulation of three inches of ice, shutting off roads and falling on power lines which resulted in hundreds of thousands of people without electricity in freezing temperatures.
Without power for two weeks and cut off from the world, I was able to stay warm by dressing in layers and using my gas powered cook stove to generate heat in the house. To fill the time from day to day, I would use my car to recharge batteries for a field recorder and camera. When I wasn't reading books, I would bundle up and document the environment I was within. It occurred to me early on that the field recordings and photos would be the basis of an album.
The frozen world I would walk in each day always reminded me of a crystalline landscape both visually and sonically. I used this idea of crystals in sound as well as a cultivated use of space, silence, and breath as the basis for the music crafted on Silver Storm. Each track is also founded on the field recordings of winds, falling rain, cracking limbs, and melting ice I recorded during the storm. Recommended for headphones.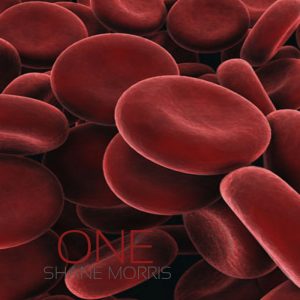 ONE
Released Independently 2015 – Download Only
"ONE" is an extensive collection of disparate tracks from numerous Creative Commons and commercial compilations that span from 2008 to 2015 totaling over 3.5 hours in it's entirety.
My approach to single tracks has always been one to explore new sounds and genres and push the boundaries a little further than what I might normally do in an album release. The compositions of "One" range from ambient cloud floating, music concrete & sound art, drone, atmospheric scapes, and electronic experimentalism.
Click on each track for more information about the track and where it was originally released. Bandcamp discourages linking to other sites, but you can copy/paste any titles in a a search engine and find the original releases that way.
Of technical note, several tracks have had some additional remastering and some appear on "ONE" for the first time in lossless FLAC format.
THE FULL MOON SERIES
Released Independently 2014 – Download Only
Star's End Significant Releases of 2014 – Shane Morris – The Full Moon Series
Following a life-long interest in the Moon and it's cycle, I will be releasing a new composition on the Full Moon of each month in 2014. Each piece will reflect the Moon of the corresponding month using folklore from European and Native American histories.
Each composition can be downloaded individually each month as they are released, which creates a unique experience for the musician and audience to share a closer proximity between creation and presentation.
Review: Haunting and mesmerizing all at the same time.  – Brian Bourassa
VIDGELMIR CAVE
Independently Released 2013 – Download Only
Vidgelmir Cave" was inspired by the field recording of the cave by Magnus Bergsson. If you have ever been into a cave you know that there is not a lot of sound taking place. Caves are often very quiet. Thus, Magnus' recording is quite impressive as the continual dripping water in the lava-tube cave vividly draws the listener into a subterranean world of sound.
Upon hearing Magnus' recording for the first time, I immediately was inspired to put music to it. In this highly atmospheric work, I kept the cave sounds in the forefront for most of the composition, rather than in the background like a lot of field recordings are placed. I wanted to share the foreground equally between musical tones and cave sounds to create a deeper sense of atmosphere for this composition. I used Absynth to create some sonic tones that resonated both externally and internally within me, as well as revealing an emotive story of an explorer spelunking through the dark reaches of Iceland's largest cave system, Vidgelmir.
COLONY COLLAPSE DISORDER
Released Independently 2012 – Download Only
Colony collapse disorder (CCD) is a phenomenon in which worker bees from a beehive colony abruptly disappear. The term colony collapse disorder was first coined in response to a drastic rise in the number of disappearances of Western honey bee colonies in North America in late 2006. CCD is destroying bee populations worldwide and crippling agriculture in areas, as all things are connected.
With that said, Colony Collapse Disorder also serves as a double entendre for human societies worldwide. Desperate attempts to control the last of an era that is no longer sustainable has become a disorder in its own right that risks our own collapse.
Review: This audio is truly descriptive of the bizarre, mysterious, and often ethereal way in which the real-life disorder came to pass. – Brian Bourassa